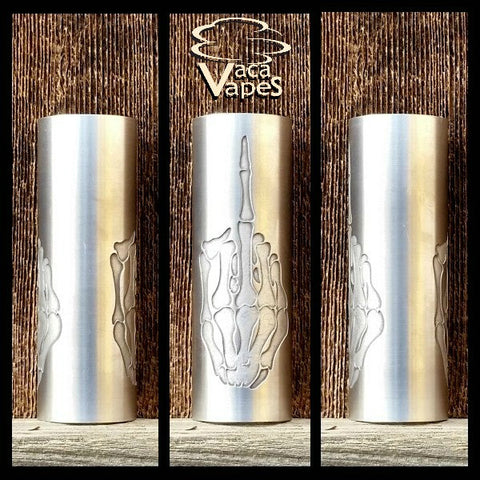 Sold Out
Custom Etched Aluminum Limitless Mod Sleeve. One of a Kind. Sleeve ONLY #0038
$ 85.00
Brand VacaVapes Customs
This product is unavailable
For Sale Custom Etched Aluminum Limitless Sleeve from VacaVapes.
Check out our Instagram gallery
And Our Facebook Gallery
Unique 1 of a kind etched design. No 2 will be exactly the same

Has a satin finish

VacaVapes velvet drawstring bag included
The design on this mod was done with a process that removes material(chemically etched.)  It is not something put on the mod that will wear off.
PLEASE NOTE: 
LEAD TIME IS up to 7-10 WORKING DAYS

MORE NOTES:
These are made as the orders come in.  The one you get may differ slightly from the picture. 
You may also like